CRIDF is pleased to announce its attendance at the 27th annual SIWI World Water Week in Stockholm.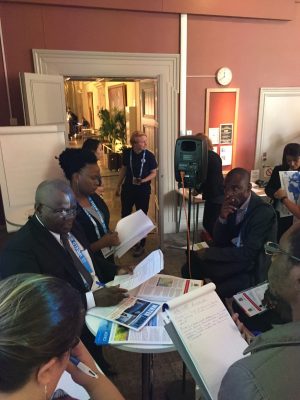 World Water Week attracts a huge range of experts, decision makers and innovators tackling some of the most pressing global issues. In fact last year over 3,200 individuals and around 330 convening organisations from 130 countries attended the event. We therefore aim to use this opportunity to engage with many different interested parties and demonstrate the effective tools and solutions that CRIDF can make available to improve the transboundary management of water in Southern Africa.
This year's theme is "water and waste – reduce and reuse", encouraging organisations to value water as an economic asset. CRIDF works with organisations to show them how they can better build and manage their own water infrastructure. We therefore greatly value the discussion of water in these terms.
Whether you are an organisation that has a project in the pipeline, or a project owner looking to receive funding, if you are attending WWW and would like to know more about what CRIDF can offer, contact Sharmala Naidoo on sharmala.naidoo@cridf.com to arrange a meeting.